ABOUT ASIAN FOOD FESTIVAL
Pittsburgh is a diverse city with a significant Asian population, and an Asian food festival will be an excellent way to celebrate this diversity. The festival will showcase the various Asian cultures, their unique culinary traditions, and provide a platform for the Asian community to share their culture with others.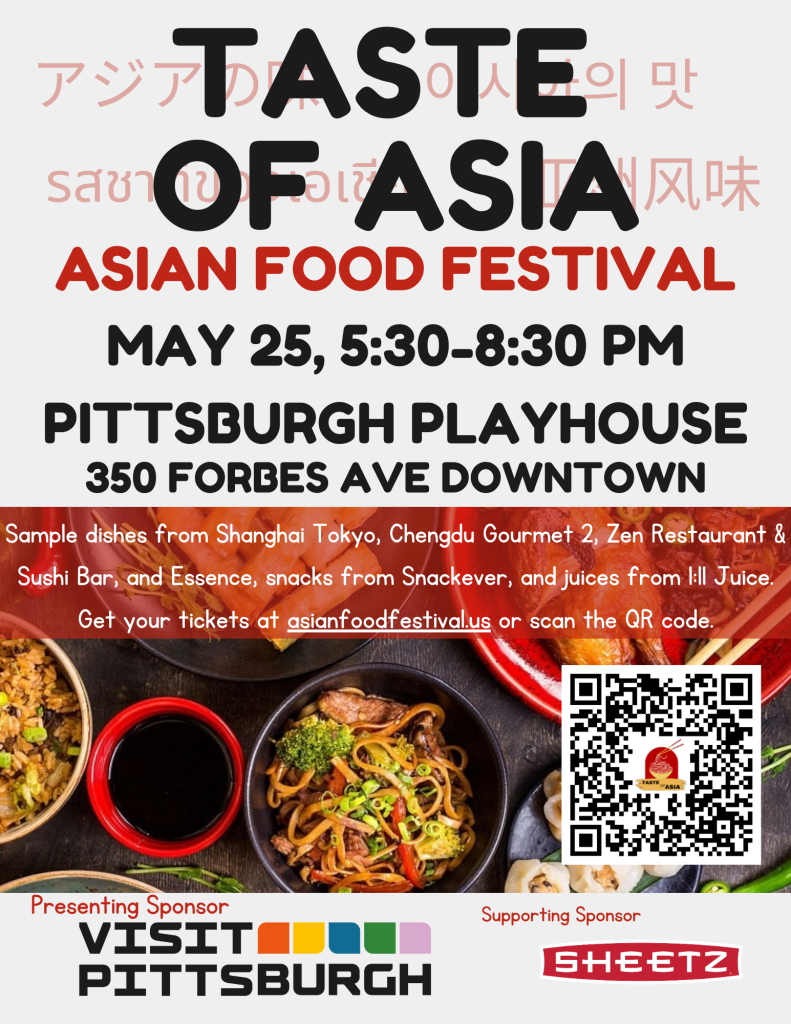 Celebrate Asian American Heritage month at Taste of Asia, the first Asian-focused food festival in Pittsburgh!
Get your tickets now and join us for an unforgettable dining experience!
Don't miss your chance to taste the flavors of Asia and indulge in our chef's signature dishes. Click the button below to purchase your tickets today and secure your spot at our next event.
At Taste of Asia, we're always eager to hear from our customers! Whether you have a question, feedback, or just want to say hello, we've made it easy for you to get in touch with us.